Leading Practice School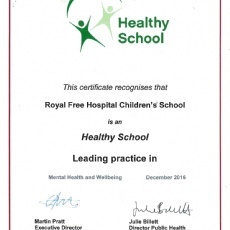 We are delighted to have been designated a Leading Practice School for Mental Health and Well Being in recognition of the work we are doing to help young people improve their mental health and well being.
Details are outlined in the letter below. Many thanks to Mike Kelly for his innovative work in developing our Thinking Cards resource.