Outward Bound Trip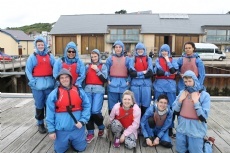 Congratulations to all the staff and pupils involved with our first ever Outward Bound Trip to Aberdovey in Wales from Mon June 27th to Fri July 1st.
Our pupils report having had an incredible (and unforgettable) experience - thank you to the Outward Bound team and we will see you next year.
More images to follow in our galleries section...