Introducing our Music Therapist...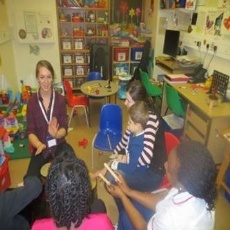 Hi! I'm Natasha Merritt and I joined the Royal Free Hospital School team in January as a trainee Music Therapist. I am on placement here until July and am hoping to bring music to all areas of the school.
Everyone responds to music in different ways and as a music therapist I aim to tap into this to help improve self-esteem, increase confidence and most importantly provide a space for people to be creative and have fun. My work can take place in different formats such as one-to-one sessions, small closed groups and large open groups for anyone to join in. What happens in sessions is entirely up to the individual, so I look forward to creating music with you!