ArtsMark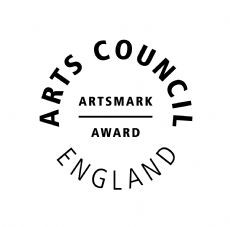 RFHCS has been nationally recognised for an outstanding contribution to arts and cultural education!
Artsmark has been awarded to RFHCS for its commitment to, and excellence in, arts and cultural education.
Artsmark is Arts Council England's flagship programme which enables schools and other organisations to evaluate, strengthen and celebrate their arts and cultural provision. It is delivered by Trinity College London, which also manages complementary programme Arts Award in association with Arts Council England, and 10 regional Bridge organisations drive participation in both programmes.
Artsmark was established 14 years ago. Since the start of the programme over 7500 schools and other educational settings have achieved Artsmark or Artsmark Gold.Achieving Artsmark is nationally recognised as demonstrating excellence in arts and cultural provision. Schools, further education colleges and youth justice settings across England can apply.