Photography Workshops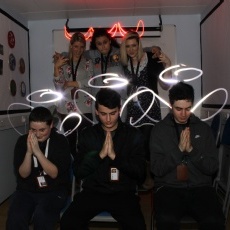 Our students really enjoyed a series of fun and creative workshops which provided an introduction to digital photography techniques.
http://www.imagingpartnership.com/workshops/

The main emphasis of the sessions was on learning about composition and working with lighting techniques. Topics covered in the workshop series include portraiture, fine art, forced perspective, painting with light.
The students (and staff) particularly enjoyed working with stop motion techniques as you can see below!