Mission Statement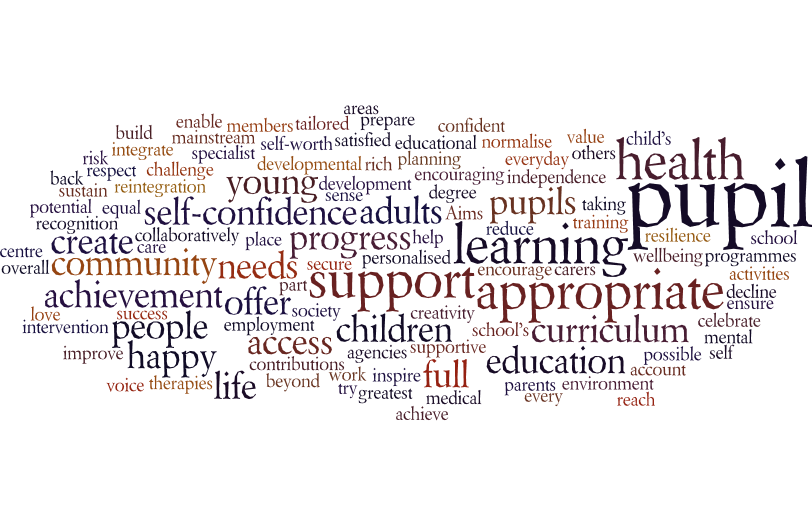 "Relationships are outstanding because the pupils know that adults support them as well as they can and have a deep interest in their progress. Each pupil is confident that they are recognised and valued as an individual. As a result, their behaviour is excellent at all times."

"Adults have high expectations of the pupils in both their academic achievement and personal skills."

OFSTED 2015
Mission
To inspire a love of learning and to sustain pupil progress
To create a community of children and try to normalise everyday life.
To offer tailored support and intervention to reduce the risk of a decline in pupil self-confidence and educational achievement
To work collaboratively with parents, carers and other agencies to improve the overall wellbeing of children and young people
To enable pupils with medical and mental health needs to be confident, happy, satisfied members of society.
To support reintegration back to mainstream education or employment, as appropriate
Aims
To create a happy, secure and supportive learning environment, rich in creativity and challenge
To place the child's voice at the centre of education, health and care planning
To offer every pupil full and equal access to all areas of the curriculum, taking into account health or developmental needs through personalised learning programmes
To help each pupil achieve the greatest possible degree of independence
To prepare each pupil for life beyond school, encouraging a sense of self-worth and recognition of themselves as part of the community.
To integrate therapies with curriculum activities where appropriate.
To value all adults' and pupils' contributions to the school's progress, and celebrate success and achievement.
To build self-confidence, resilience and respect for self and others.
To ensure all adults access appropriate specialist training and encourage development to support young people and reach their full potential.