RFHCS to open new base in Highgate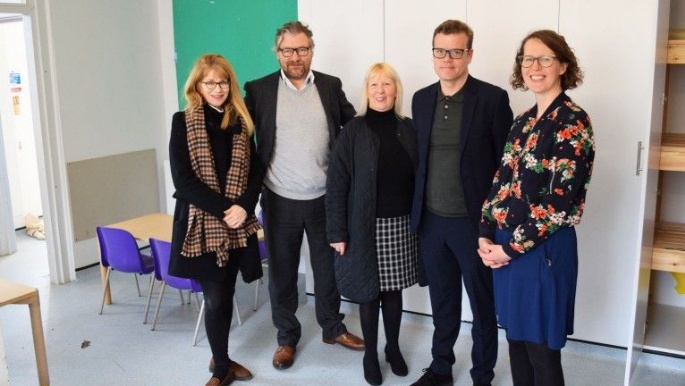 A proposal to move part of the Royal Free Hospital Children's School into the historic Konstam Centre has been approved, increasing provision for young people unable to attend mainstream school.
The Royal Free Hospital Children's School (RFHCS) is a community special school for pupils aged five to sixteen, providing education to patients on the paediatric wards at the Royal Free Hospital.
The school also currently runs programmes from two external sites - the Camden Learning Centre (CLC) in Charrington Street, Somers Town, and The Hive, in Harben Parade, Finchley Road, for children experiencing medical or mental health challenges which means that they are not able to attend a mainstream school.
To increase the number of children and young people it can support, and continue to meet local need, the school's outreach provisions will relocate to the Konstam Centre building in Highgate from September 2023.
Education will continue to be provided by the school within the Royal Free Hospital, with all other programmes moving to the newly refurbished space at the Konstam Centre, which will cater for up to 50 children and young people.
The Konstam Centre was built in 1924 by the Konstam family as a health clinic for children and continues to be used for educational purposes.
To find out more, please contact the Royal Free Hospital Children's School at admin@royalfree.camden.sch.uk or head to royalfree.camden.sch.uk/.